How to Join Video Clips Without a Hitch
Recorded lots of short videos and don't know what to do with them? Instead of storing your clips in countless folders on your PC, get creative and join them into a single movie. Send it to your relatives or easily share it with your friends on social media. Showing one video instead of spamming with numerous clips sounds much better, doesn't it? But don't worry if you've never done it before - we're here to help you.
In this article, you'll find out how to join video files in a number of ways - using Windows-, Android- and even Apple-based editing programs. In case your phone or computer is out of storage, you can use the online tool we'll talk about below. We'll begin with Clipify. Here is why. This free video joiner has a very intuitive interface and offers powerful but still easy-to-use tools and pro-level results. Therefore, newbies can easily handle this software while pros can enjoy the myriads of editing tools that Clipify offers. Now, go ahead and find your go-to program!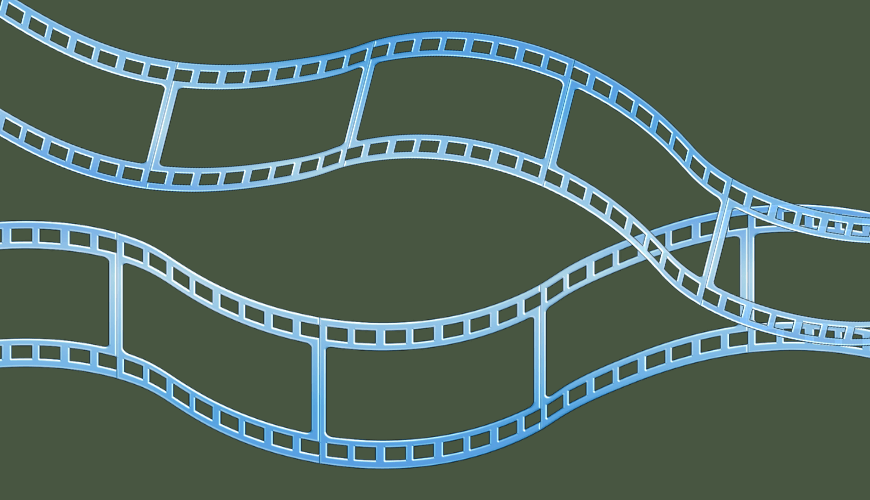 It's time to find what suits you best. For starters, let's take a look at Clipify. Feel free to follow our guidelines to join video clips with this beginner-friendly video editor!
Step 1. Install Clipify on Your Computer
The first thing you have to do is download the program. Then, open the file and launch Clipify on your PC.
Download Free
For Windows 11, 10, 8, 7
Step 2. Join Videos Into One Clip
Now, add your files to the timeline. You can drag and drop them from a folder or just click Add Videos and Photos. Once they're in the project, you can easily reorganize the clips the way you like. Just drag them and release the mouse button where you want to place the clips. That's it - all your footage is joined together into one complete video.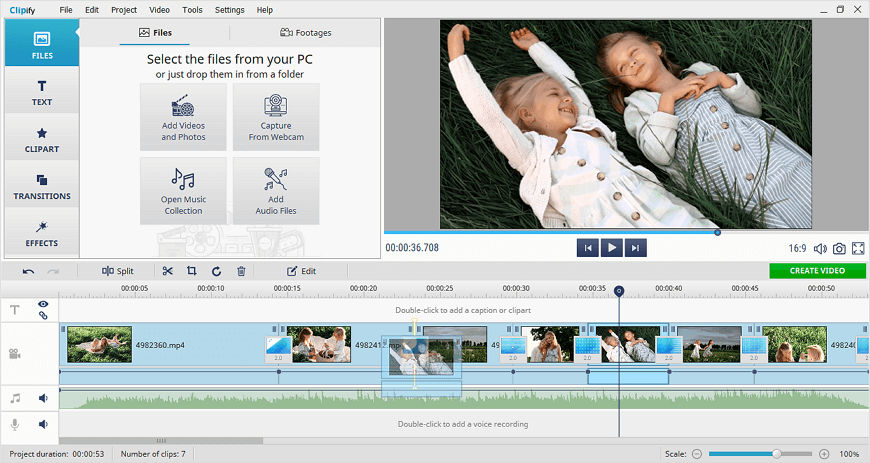 Step 3. Save Your Edited Footage
Perhaps, you'd like to do a little more editing. For instance, Clipify lets you effortlessly apply a filter or a transition, add background music, write a caption, and so on. Once you finish editing, export your movie, select Create Video, and choose a file format. Adjust the final settings, such as frame size and quality. Finally, export the file or save it as a project for further editing.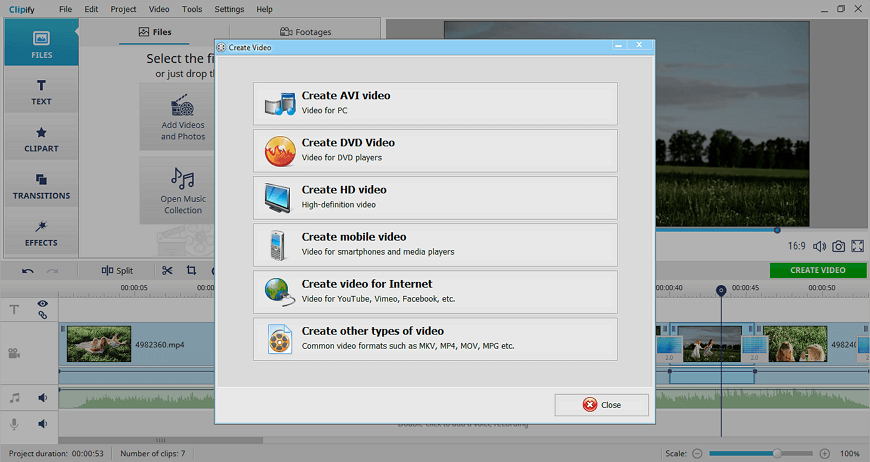 Apart from joining video files, Clipify has many other exciting features to help you tweak your files. If the quality of your footage is rather upsetting, you can easily enhance the video. Clips might also be too long, but don't cut out the precious moments just to make them shorter. Instead, speed up certain parts of your video. Moreover, Clipify lets you change the aspect ratio to make the footage fit the screen you choose.
Sounds interesting? Then watch this video tutorial to see what Clipify is like in practice.

As you can see, Clipify is very easy to master and offers the most frequently used tools for video editing. Don't hesitate to give it a try.