How to Put Sound Over a Video – an Easy Guide
You have edited together some footage, but the result still feels like something is missing? Maybe the issue lies in not what you see, but what you hear. Sound plays a much greater role in video production than meets the eye. It can enhance the emotional impact of a movie, make a presentation more compelling, or give more connective tissue to a bunch of clips.
So, you have to know how to add sound to a video properly if you want to take your video editing one step further. And if you're wondering how, you've come to the right place! From this comprehensive guide, you will learn to use the tools of Clipify, a beginner-friendly video editor you can try for free, to put sound over a video. As a bonus, we will also show you a handful of other useful apps that might help you add an audio track to your clips.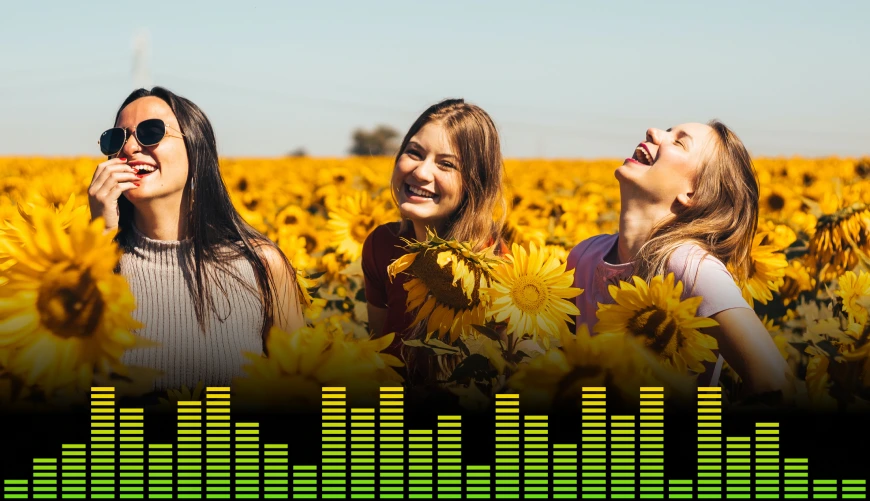 Time to move from concept to action and show how to add sound over a video, one step at a time. Without further ado, let's begin!
Step 1. Install Clipify
First things first, click the button below to download the installer. Then run the installer and follow the instructions. Once all is set up, launch Clipify from a desktop icon.
Download Free
For Windows 11, 10, 8, 7
Step 2. Add Some Footage
Now, add your clip to the timeline. You can drag and drop a video from a folder into the program window, or click Add Videos and Photos and find the video via file browser.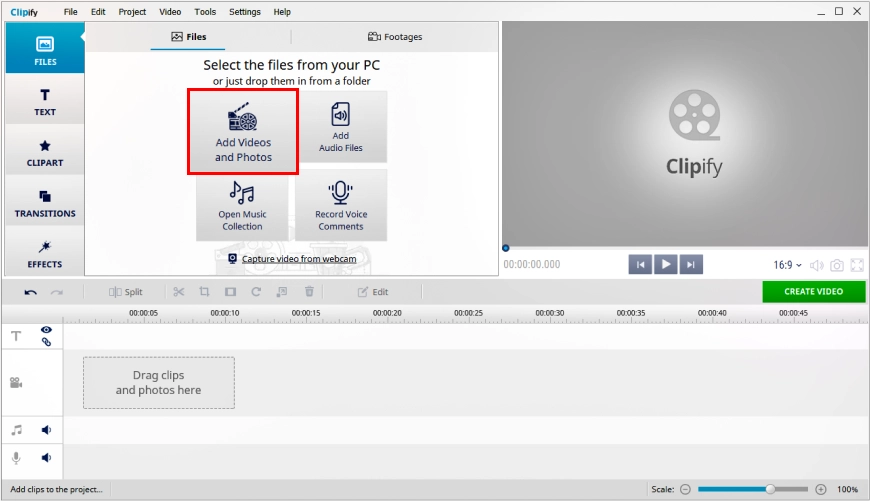 Step 3. Add Sound to the Video
Click the Open Music Collection button and pick one of 200+ tracks. All music is sorted by genre, mood, speed, and duration – you can easily find something fitting! The Favorites tab will help you quickly access the tracks you want to use regularly. You can also upload and store your own audio tracks in a separate category.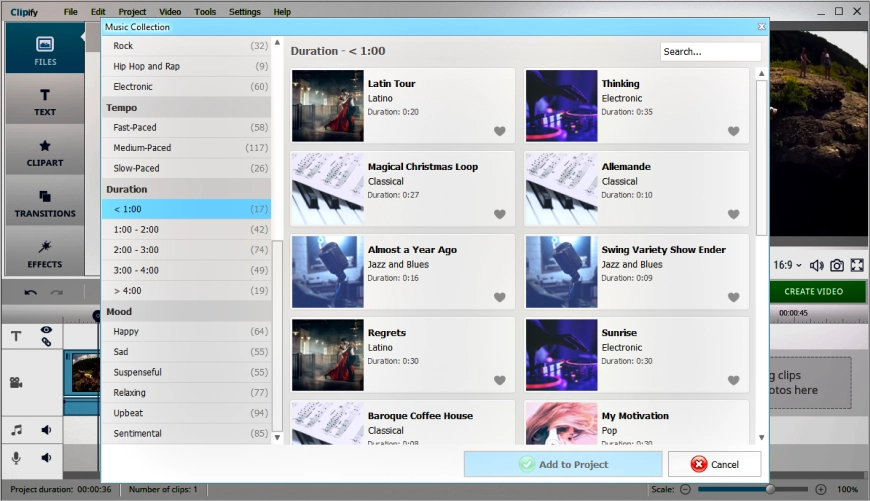 Step 4. Edit the Sound Track
Right-click the audio track on the timeline. Choose Cut Audio File from the drop-down menu. In the new window, adjust the duration of the sound to make it match the duration of the clip. If your video has its own sound, you can select the clip on the timeline, click the Edit button, go to the General tab and use the volume slider to make it louder or quieter.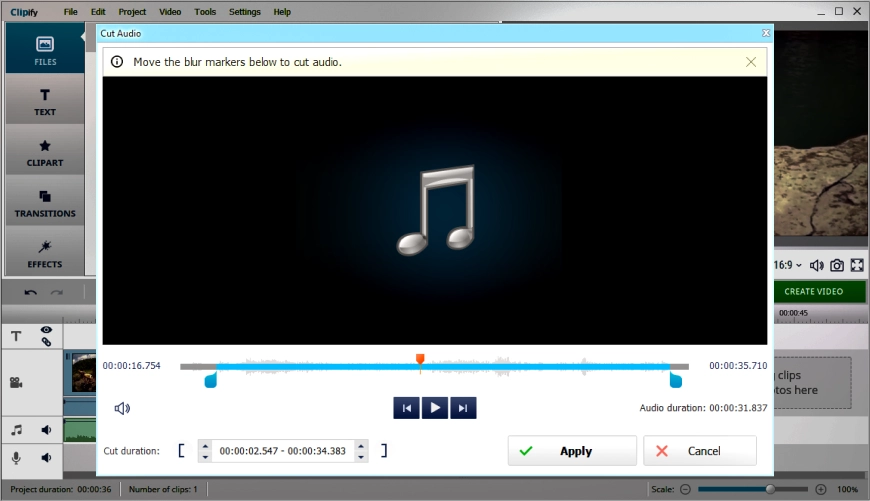 Step 5. Save the Result
When everything looks and sounds as you want, click Create Video, choose an output format, and hit the export button. Done!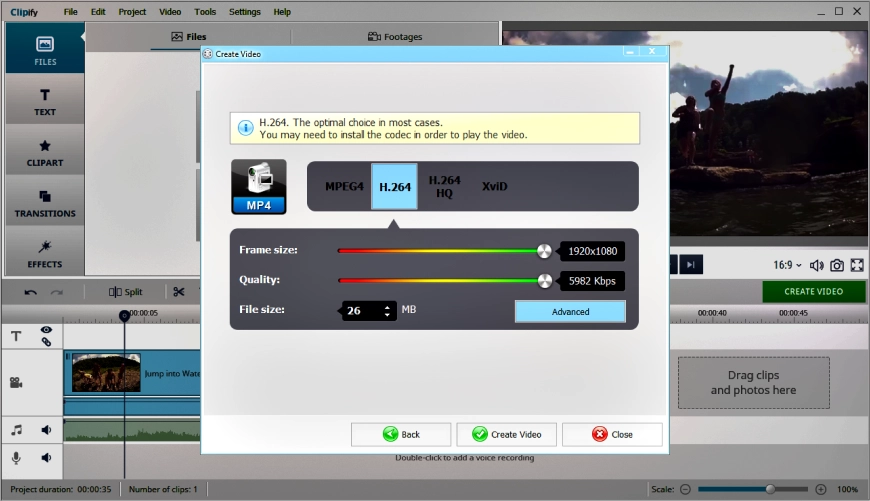 Along with adding sound to videos, Clipify offers a great number of other useful features for all-round editing. It allows you to lighten up dark videos in a few clicks. With Clipify you can also overlay a picture on a video, which opens a whole new field of creativity. Moreover, Clipify is great for making blogs or video tutorials, because it allows you to record with a webcam and edit the footage right then and there. The program will also come in handy if you want to create reaction videos for YouTube or edit GoPro videos on PC.
Sounds interesting? Then take a look at this video demonstration to see Clipify in action.

Clipify is friendly towards beginners and has a lot to offer to more seasoned users. Give it a try and see what it has in store for you!